the internet didn't end up getting set up on friday. it was quite the disappointment, and the technician who came here was totally lame and could have done it, but seemed to have better things to do. he told joe that he was on probation for three months with the company and couldn't afford to mess this job up. he also said that he needed a ladder (we have one) and that if he took the time to set up our services that he wouldn't have time to make his next two appointments. yep. so he rescheduled us very quickly for a wednesday appointment. wednesday! it was friday! and we scheduled this installation on MONDAY! joe had a few heated phone calls with time warner and nothing really came of it, so I guess we will meet with leon again on wednesday. i'm psyched. NOT. i'm still leeching off this random connection which basically moves in a glacial pace.
we had a very fun weekend, my friend vanessa came from home to celebrate her birthday and some of joe's friends came over too. first, we went to The Double Windsor which is around the corner. it was good…they have a pretty decent beer selection, but it's more of a place I would enjoy to check out sans large group of people. joe and i both had the avery ipa which was decent, but not one of my favorite ipa's…I just wasn't a fan of the aftertaste. bummer. then we headed to Union Hall. it has a cool atmosphere and also hosts a lot of shows and has a bocce ball court! (is that what it would be called? no clue.) anyway, the calender looks good and the place was fun. afterwards we went home and hung here.. beasted on food, etc. we all slowly woke up and headed to terrace bagels (umm. YUM) and connecticut muffin for some java. there was a pride festival in the park so joe, ben, dave and i checked that out and sat in the park for a bit. afterwards, we stopped at the Big Gay Ice Cream Truck and had the HANDS DOWN most delish ice cream cone of my life. i combined the "Salty Pimp" and "Coco Cone." SO GOOD!!!!!!!!!! we went home, put in a movie and both fell asleep at 7:30 p.m. woke up around 11:30 to get under the covers and put on jammies and slept soundly until 8 a.m. oh wait, are we senior citizens? but damn, it felt good to sleep. i was hoping to catch a museum today but it seems they all close at 5:30 and we would never make it to leisurely stroll through. we are going to the upper east side to watch the lakers/celtics game in a bit. i really want a burger and after reading the Double Windsor yelp page, i think i want one from there. ah! what to do??
a few selected photos from this weekend –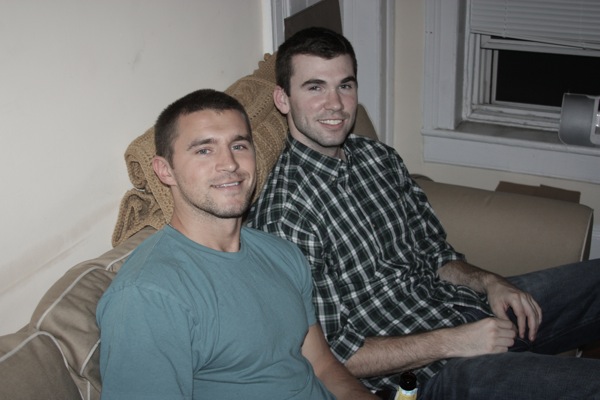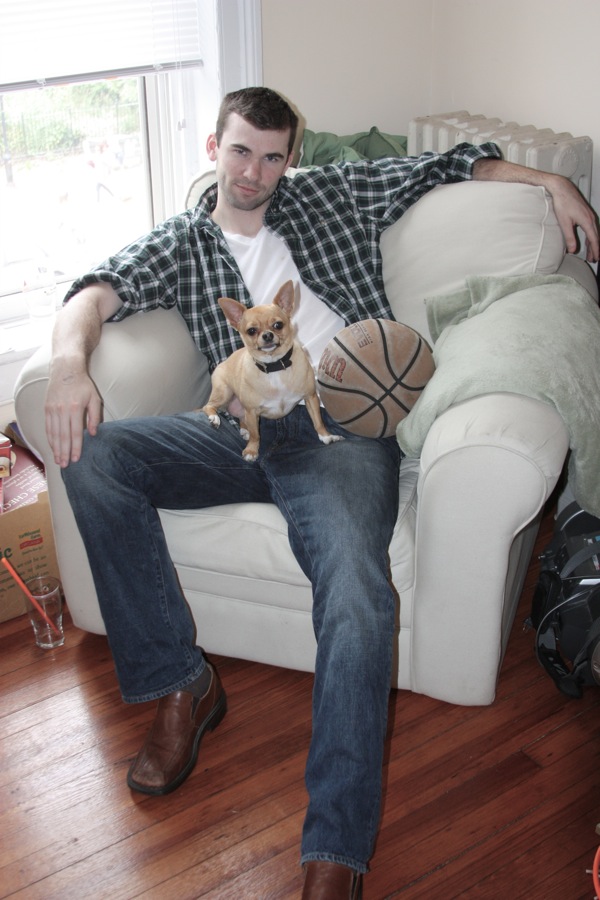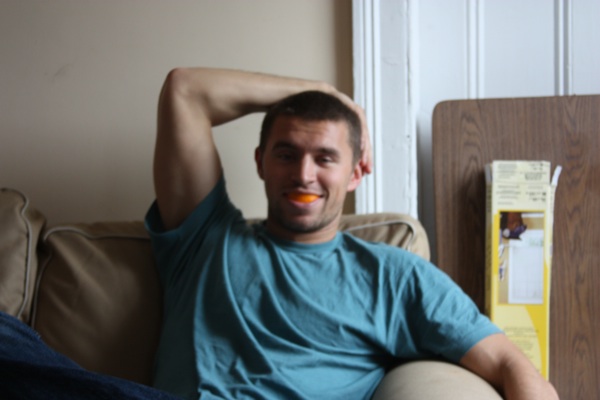 [ joe and vanessa | dave and ben | ben, if he was on a dating site! | staged domesticitiy | dave … or john locke? ]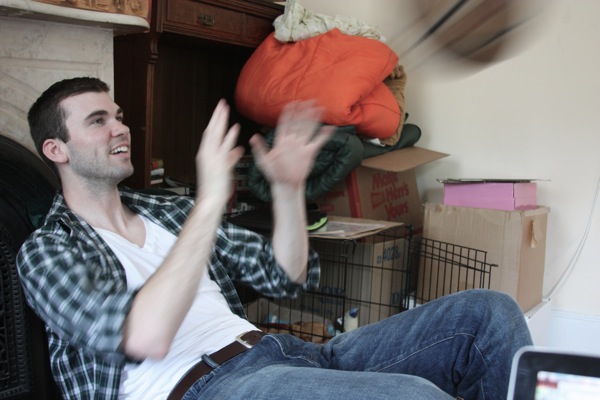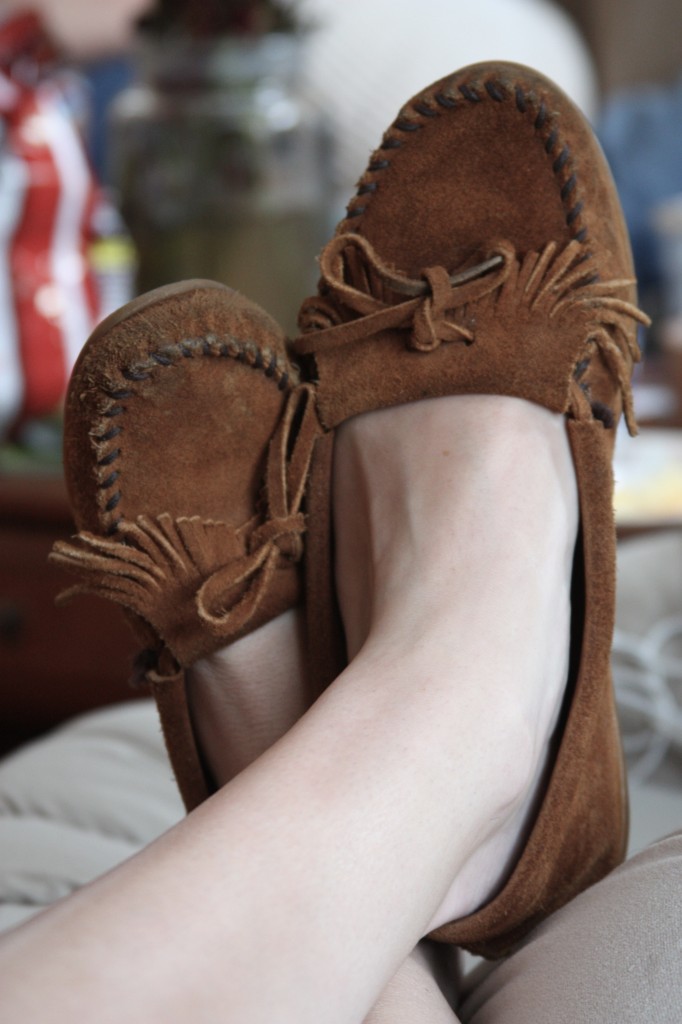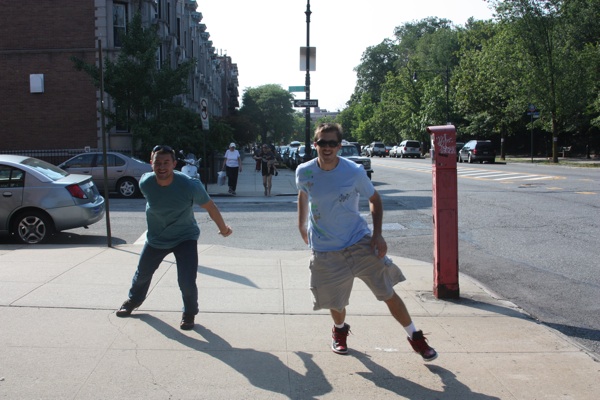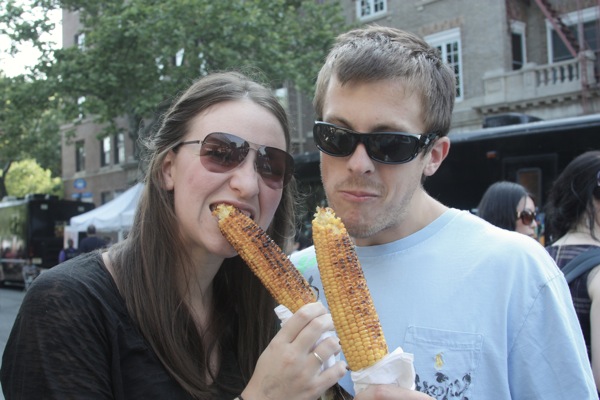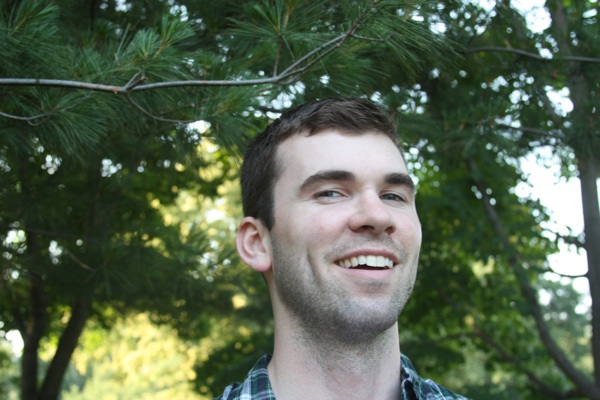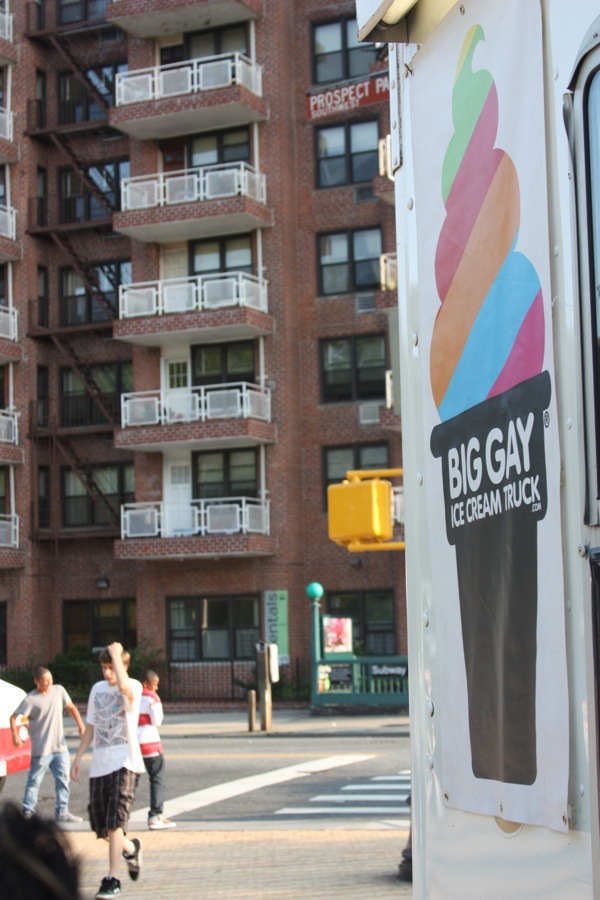 DETOUR!
funny story. we ended up hanging around the apartment for a few hours and killed a six pack of harpoon ipas. we laid on the bed sideways and watched people go in and out of the park. we watched "seems like old times" after attempting four other times and failing by sleep. we (well, joe) blasted rap music and I danced with stinky. we had stinky howling and singing for ten minutes straight and then decided to go to Double Windsor and eat some burgers, then head to the upper east side to watch the lakers/celtics game. we got to the bar and ordered our burgers, beers and a wedge salad. we finished and got to the subway and missed a train by 20 seconds. sitting there silent for four minutes we both admitted we didn't really feel like traveling all the way uptown and we would rather get ice cream and watch a movie at home. we still waited for the train and took it two stops so we got our money's worth and a little walk out of it. once back home, stopped in a deli and got snack food. we were $5 short on cash and had to put half of it back. sad face. walked away with a pint of chunky monkey, cookies & milk and a small pina colada slush puppie. yesterday netflix brought me my childhood favorite movie, Irwin Allen's adaptation of Alice in Wonderland! our normal sized tv is not working so we are about to watch this on the smallest tv known to man. it should still be awesome.