this summer my mom decided she had to get away.   she has been through some hard times in new jersey the past few years, and really just needed a place to re-coop and gather her thoughts.  my Aunt (her sister) lives in bar harbor, maine.  if you have been there, you know how beautiful it is.  if you haven't, I would highly recommend visiting.  it's one of the most beautiful places I've ever been. the fresh air, colors, food, community, water, rocks, nature, amazing homes, I could go on and on. it's just great.  
luckily my aunt's home is not only in a prime location but also has an attached apartment she was looking to rent for the season.   my mom really wasn't sure about how she would travel there, and knew she couldn't drive herself. of course Joe and I offered to drive her up there.  
We had nothing else going on, we both love driving, and most importantly we both love my mom. she came here early wednesday morning, ready to load us up and get going. she also had her two adult cats, who are not used to road travel.  the cats weren't that happy with the trip. luckily we made it in one straight shot with no problems, took about 10 hours.  once we got to Bar Harbor we were exhausted but so excited to stretch our legs and, well, get a beer.  we took a walk downtown in time to see the last few minutes of a setting sun.  once the sun was all the way down, we found ourselves at Lompoc Cafe. my aunt highly recommended it to us, for a non-touristy laid back spot.  non-touristy is right! even with exact directions from someone we were still confused as to if we were making the correct turns.  it's down a small road set in a few blocks from Main St, but was perfect.  we sat at the bar and had friendly service and a few local beers.  perfect nightcap for us.  at this point we were just so excited to start the next day.  I think we set out alarm for 6 a.m.  we weren't missing anytime on this trip.
the first full day Joe and I set out with no idea of where we were going.  Bar Harbor is on Mount Desert Island, and it's just all so beautiful.  we knew if we drove long enough in any direction we would hit water, or find something interesting.  we ended up hitting Seal Harbor.  a small village with some of the most beautiful homes I have ever seen.  we walked around on a little beach then got back in the car and headed up road that looked promising.  it lead us nowhere fast but we kept with it and eventually spotted a small pull of that had a sign reading "Cooks Overlook"  perfect! after walking down a man made path/maze we ended up one of the the chilliest, magnificent cliffs.  it was perfect.  it was deserted.  there was a rainbow and the bluest water as far as we could see.  we sat there for about an hour, then headed back into town.  in the town of Bar Harbor there is a path that runs along the ocean called the "Shore Path."  it's a loose gravel windy path with beautiful homes to one side and a beautiful view to the other.  seriously, the houses are ridiculous! I want to live or at least stay in one of them for an extended period of time.  we ended up finding our way home to my Aunt's house for a lovely steak dinner.  ended off the night with a must-visit to Ben & Bills Chocolate Emporium, for some of the finest ice cream in Maine.  it was a very successful, yet tiring day.   our bed welcomed us well that night.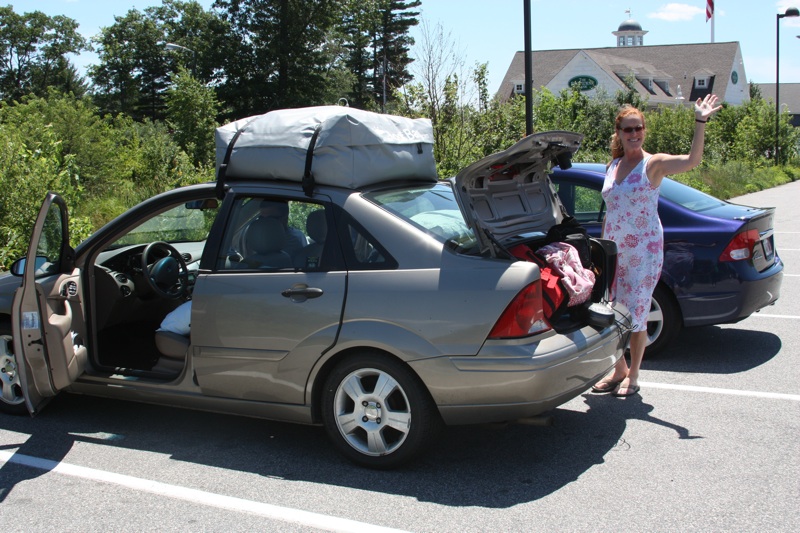 we stopped in New Hampshire for some grub. check out our packed vehicle.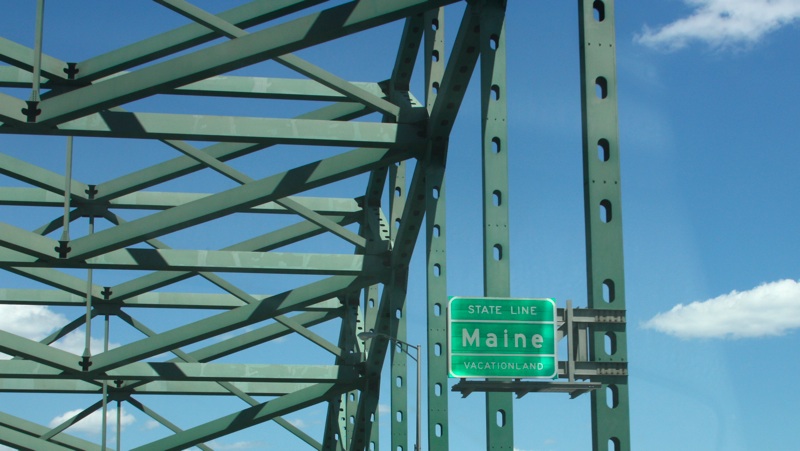 finally! felt so good to see this sign, even though we were still about 5 hours from our destination.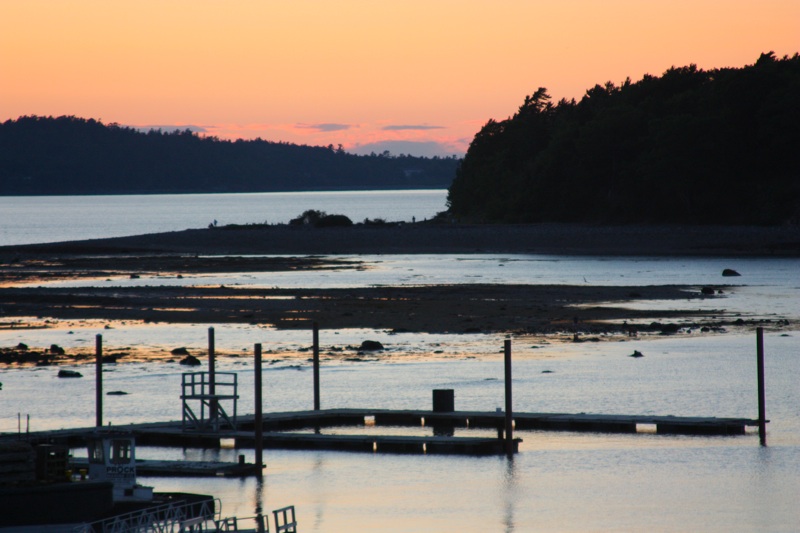 this was not a sunset to miss.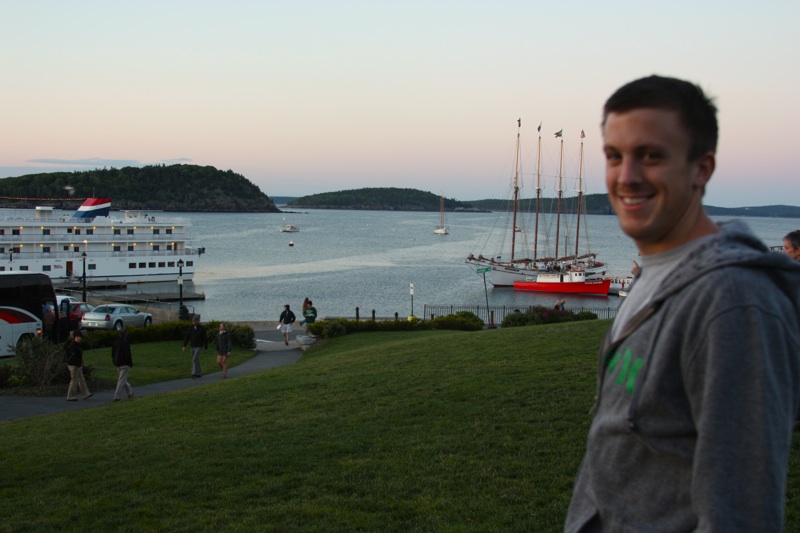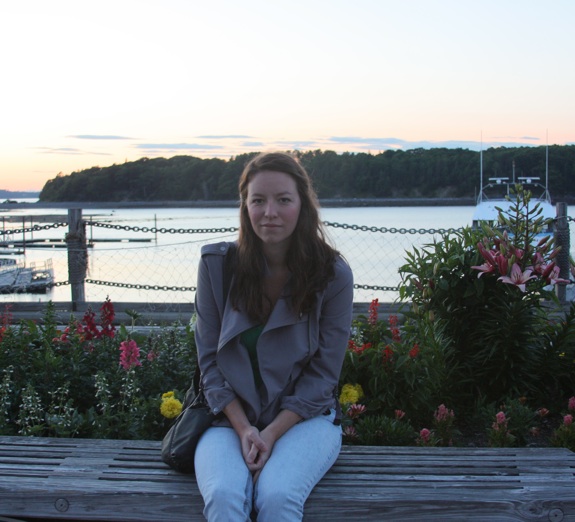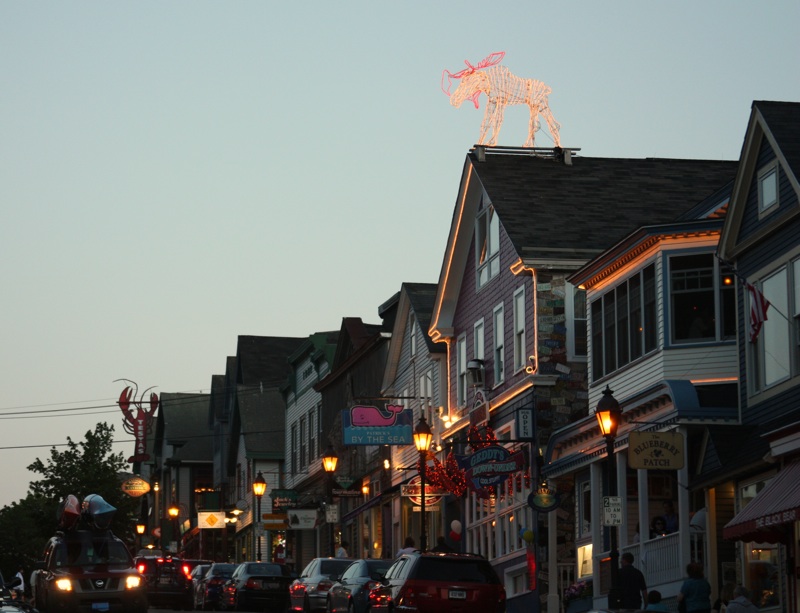 looking up Main Street from the water.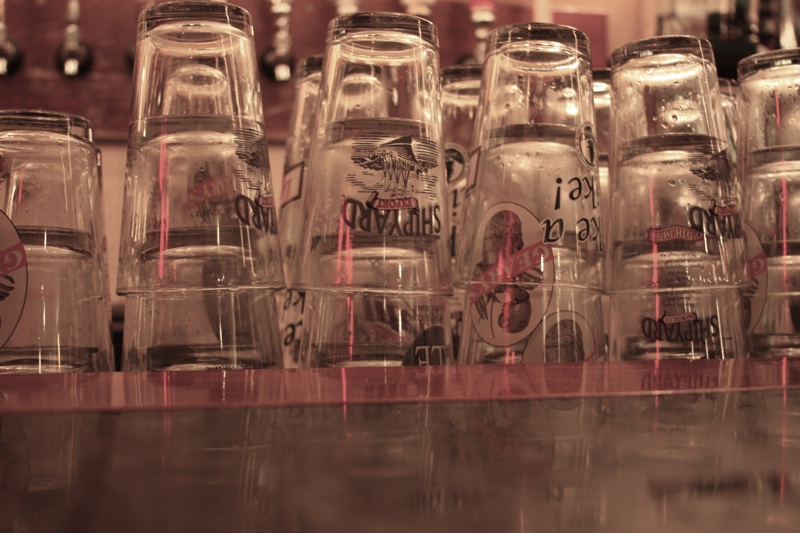 Ship Yard Brewery. based out of Portland, ME.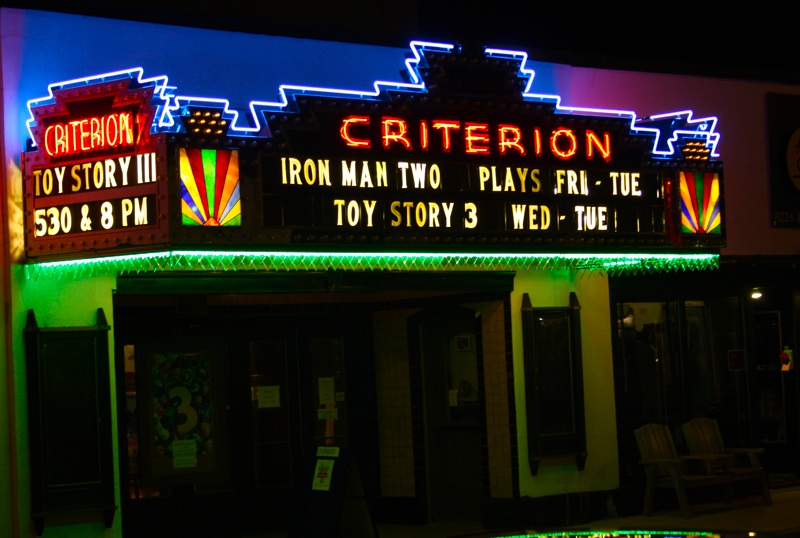 The Criterion is an old movie theatre in downtown Bar Harbor. I distinctly remember two movies I saw here as a kid, 'Wild America' and 'Men In Black' … classics, right?!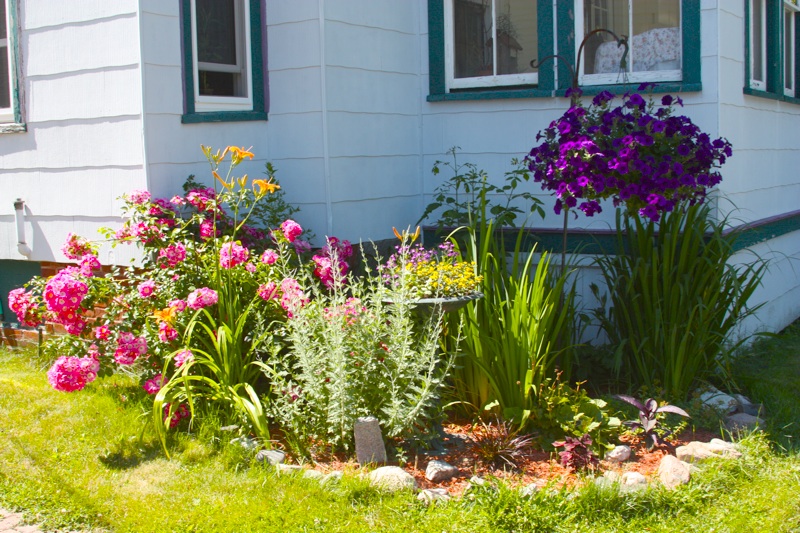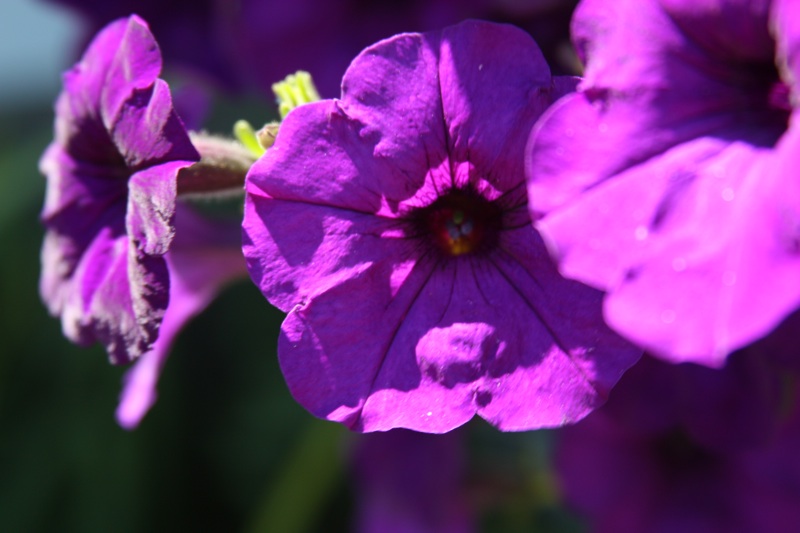 Aunt Petunia's garden.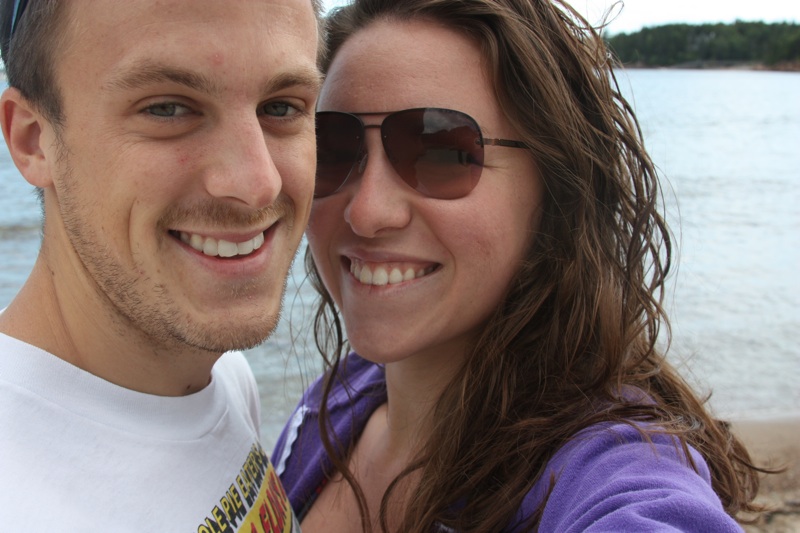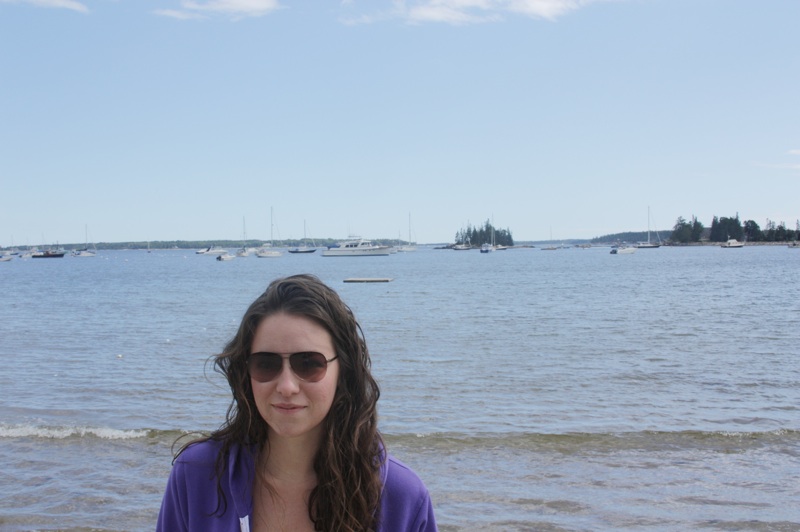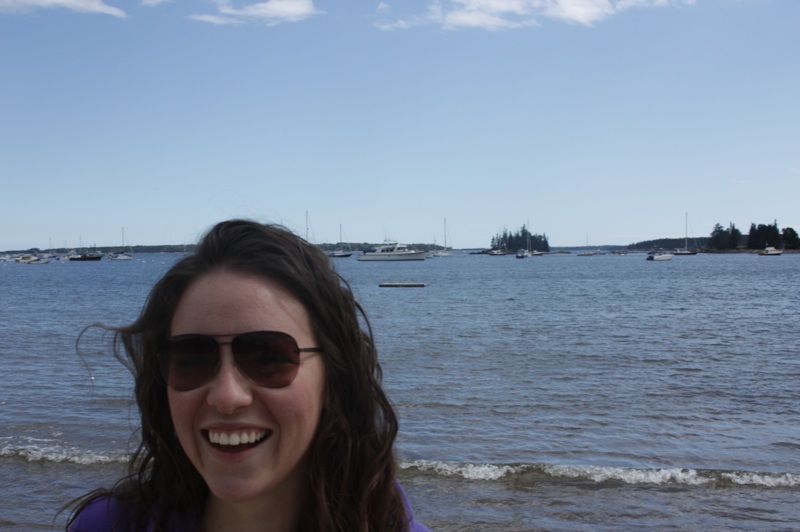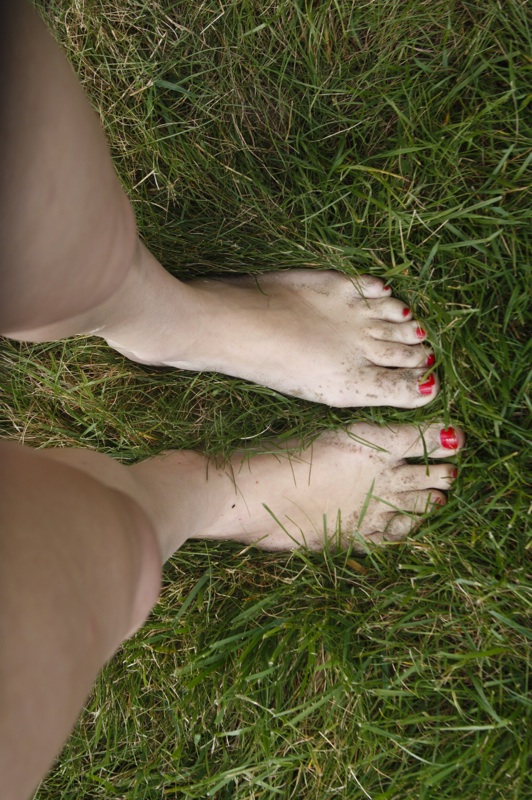 Seal Harbor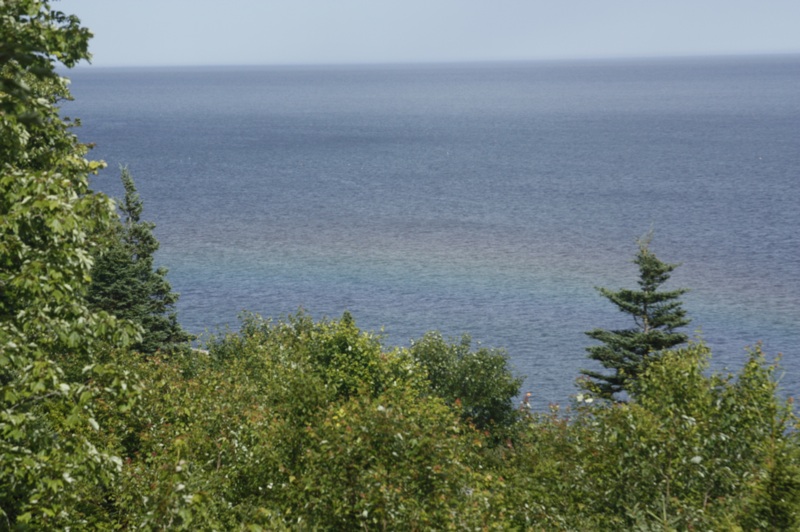 a rainbow in the ocean. how lovely!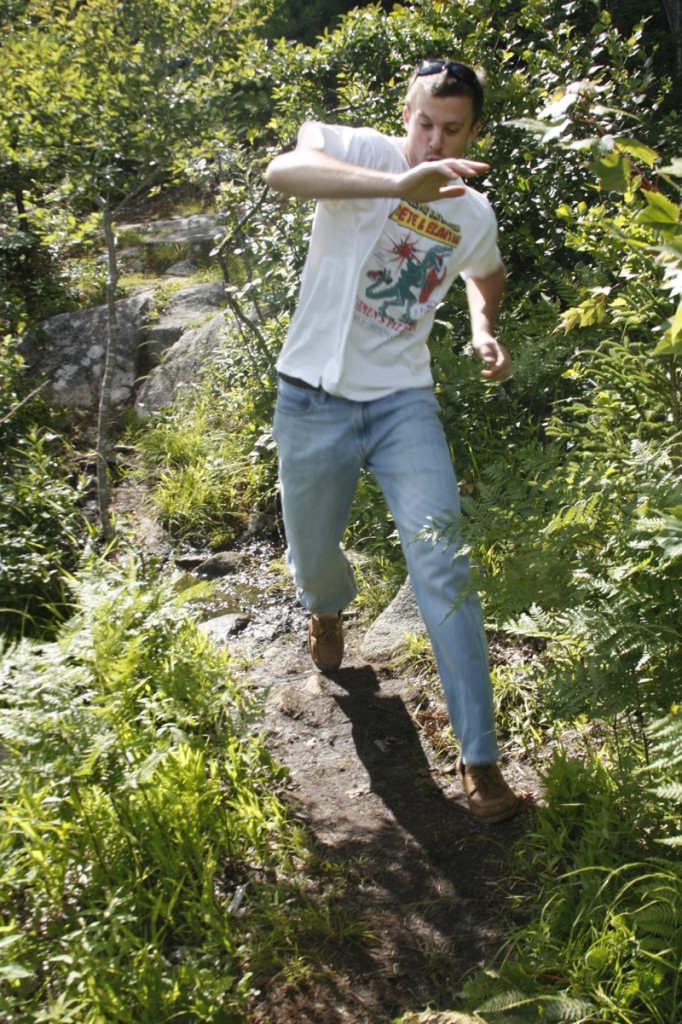 we decided to pretend we were in the show 'Lost' he he he he!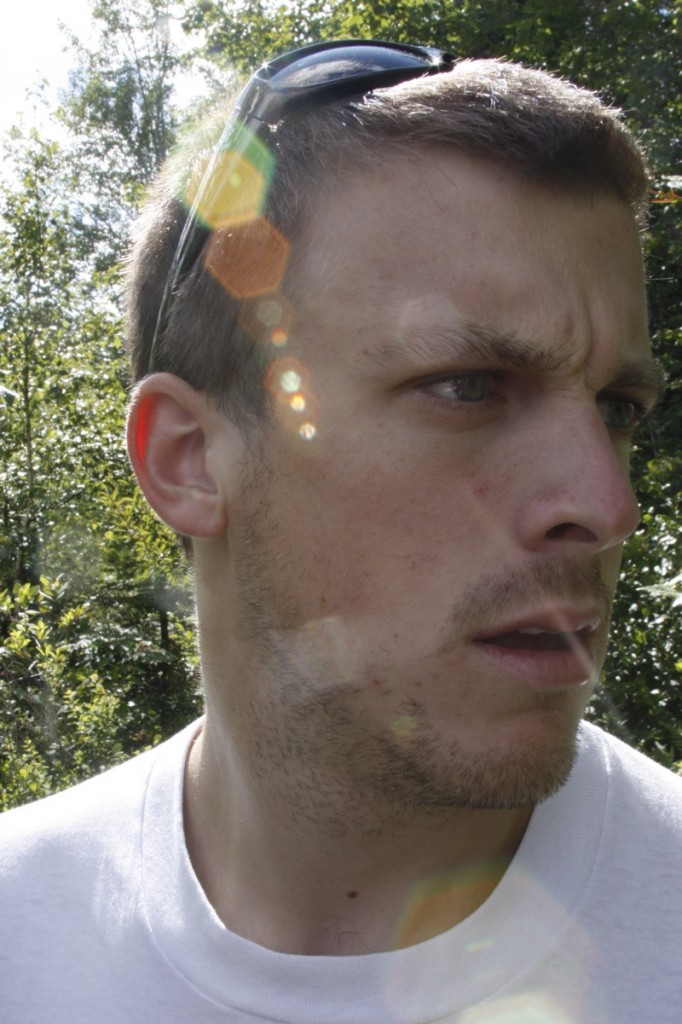 is it Jack? or Joe??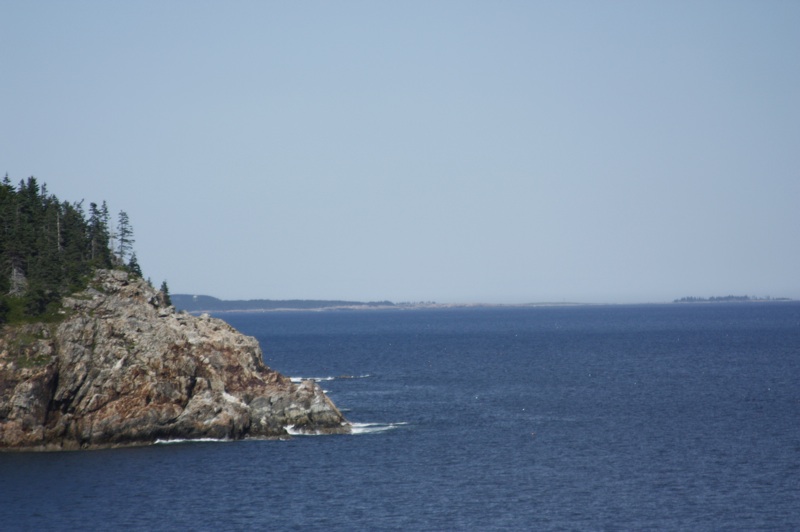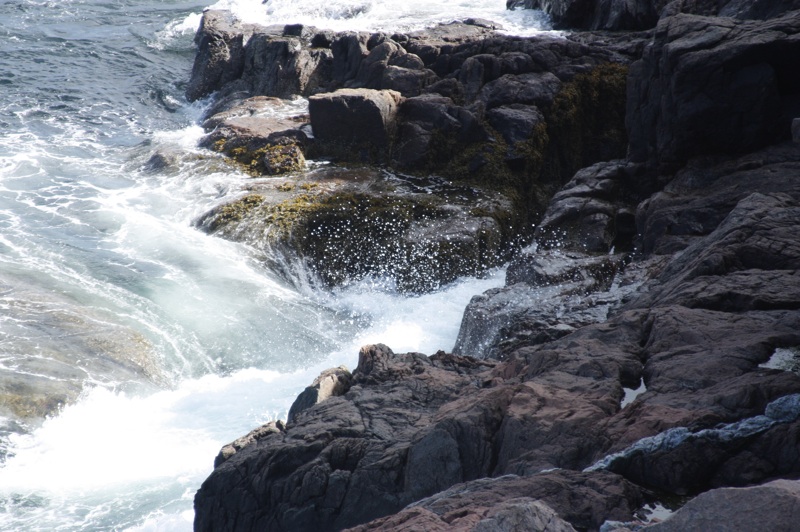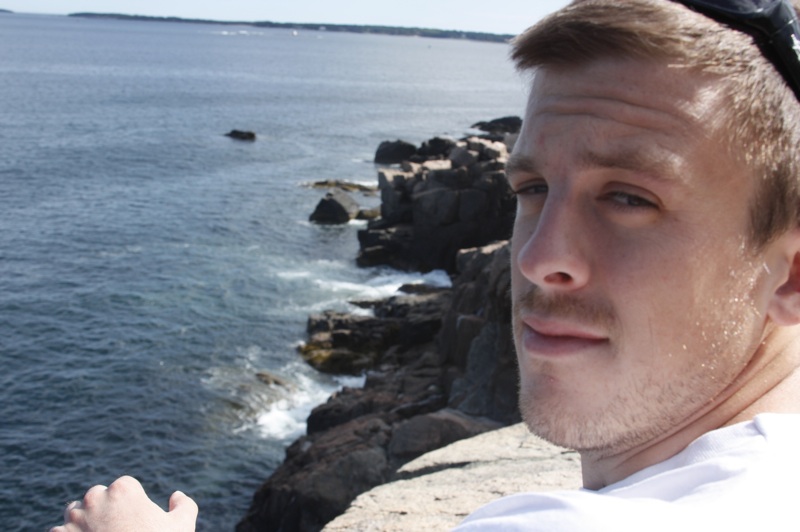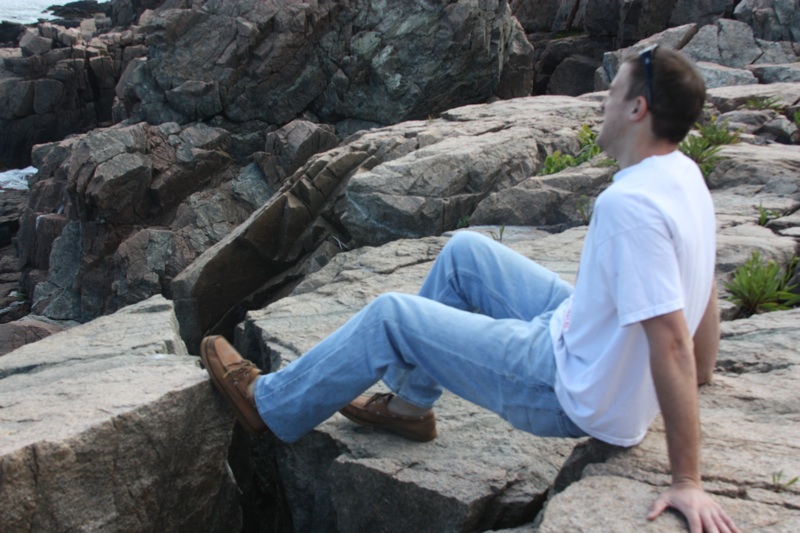 I told Joe to try to move the earth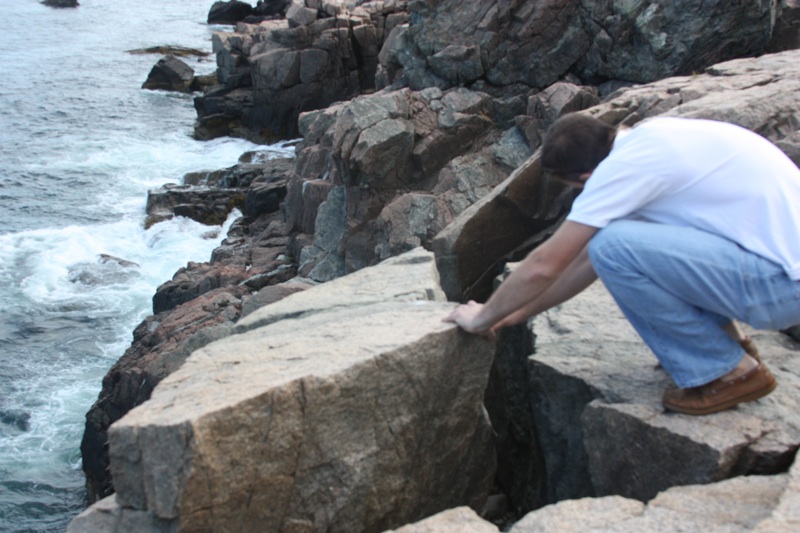 he couldn't.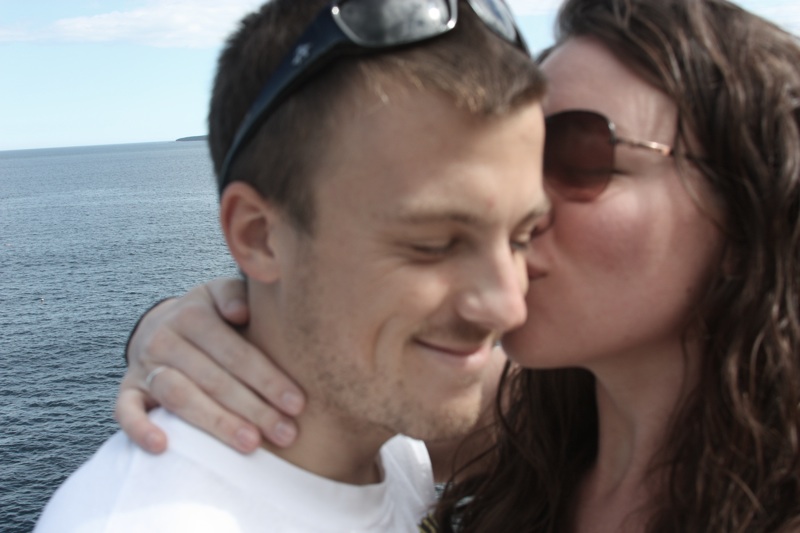 smoochie boochie!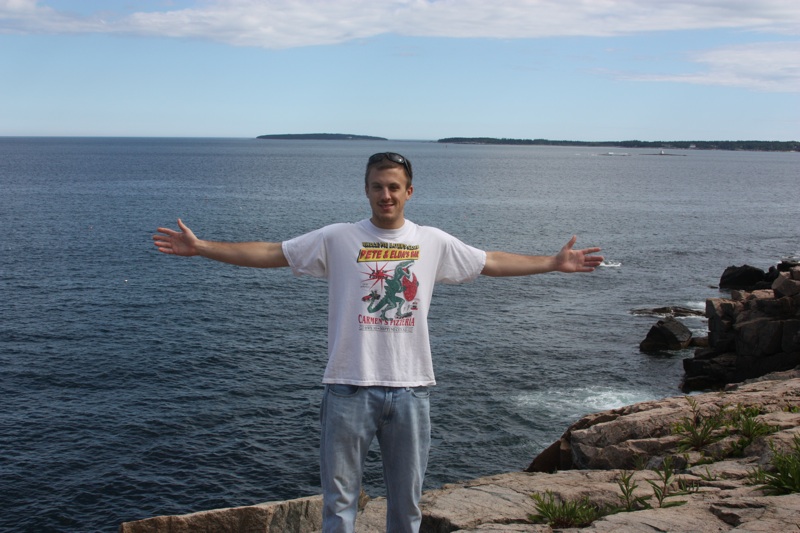 Joe's Pete and Elda's shirt, get ready to see a lot of it. it's one of his favorites.

livin on the edge …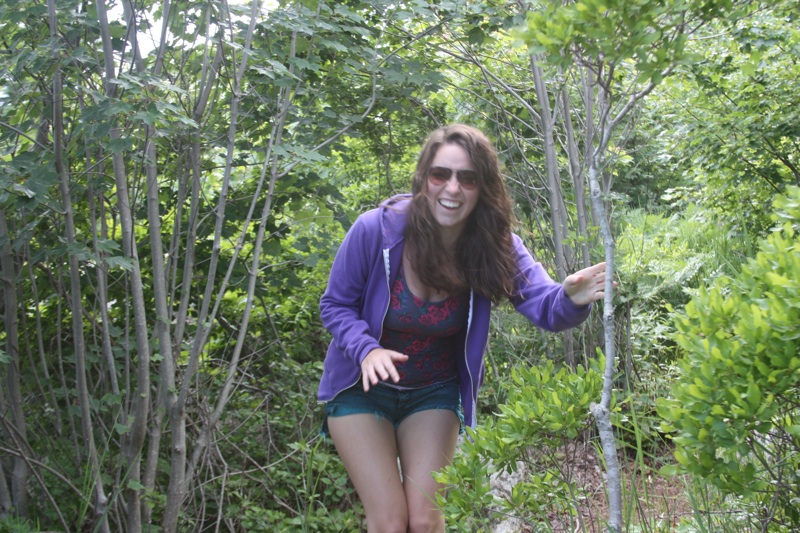 my turn to be in Lost. I was trying to be Kate but couldn't take myself seriously…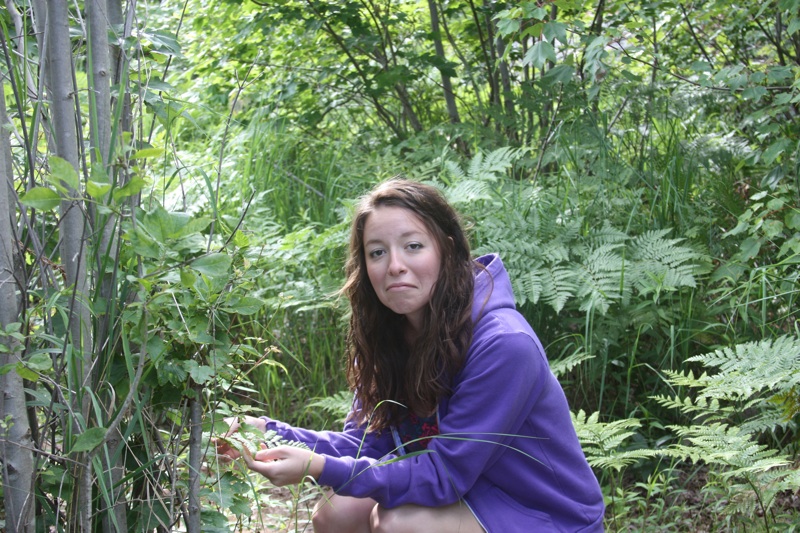 I thought maybe Sun was a better choice for me. I tended to the plants and thought about Jin, wondered where he was.

I ended with Claire. if you can't tell, I am screaming out "CHA-LEE!!!"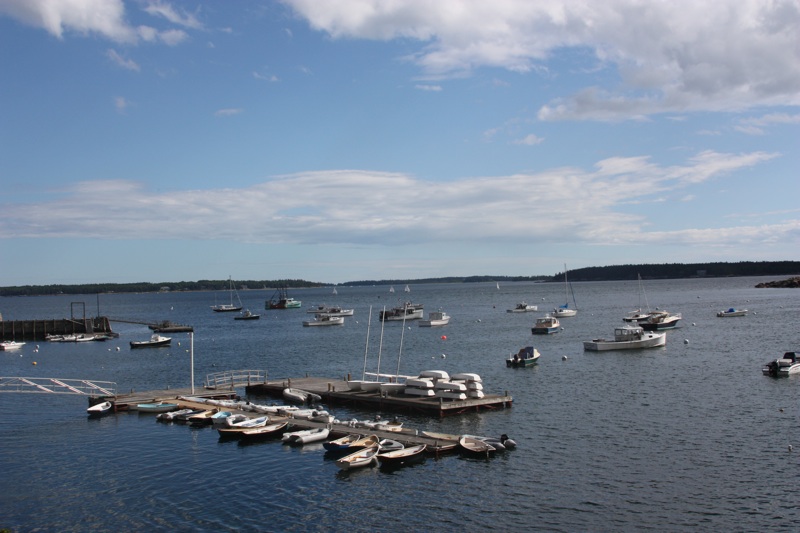 more of Seal Harbor, taken on the ride back down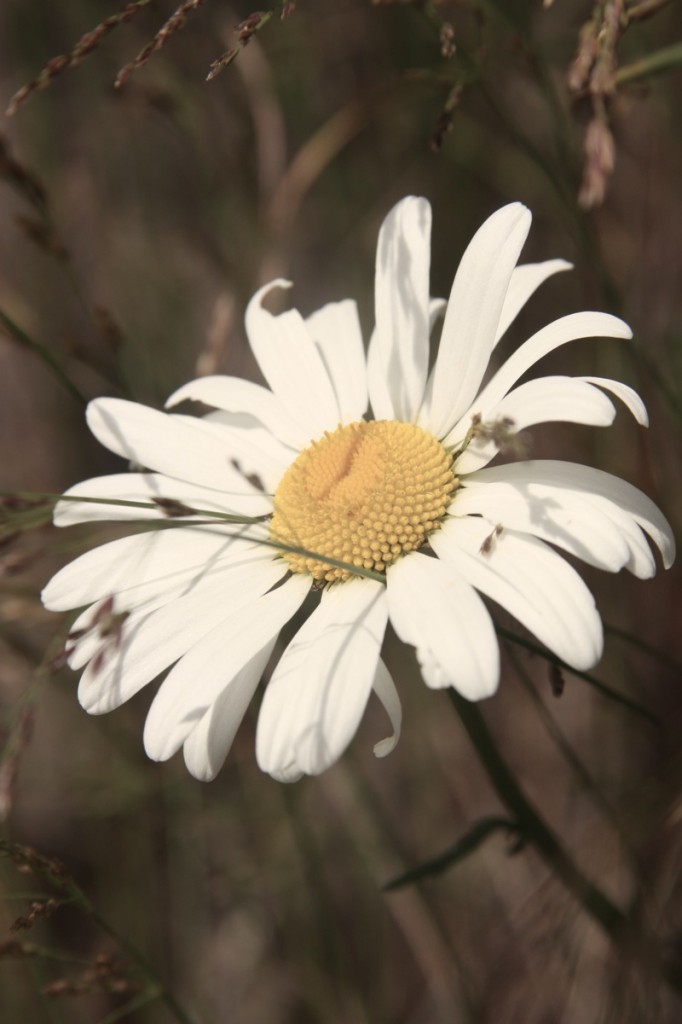 I just love daisies. an entire hill was covered in them, I made Joe pull over so I could take pictures.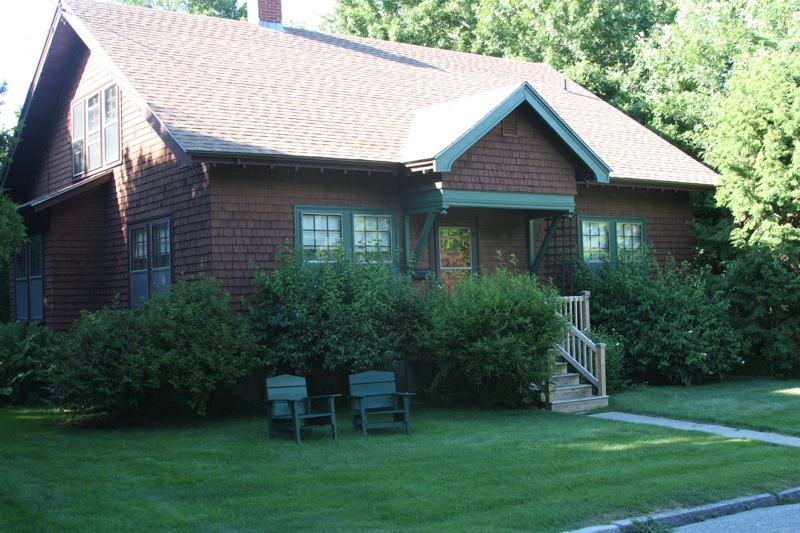 we walked past this house on our way to the Shore Path. we also decided that this is a dream home.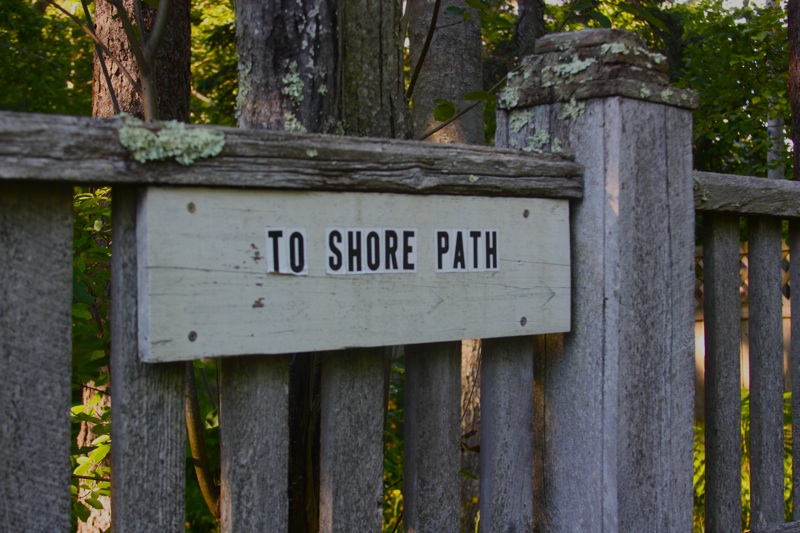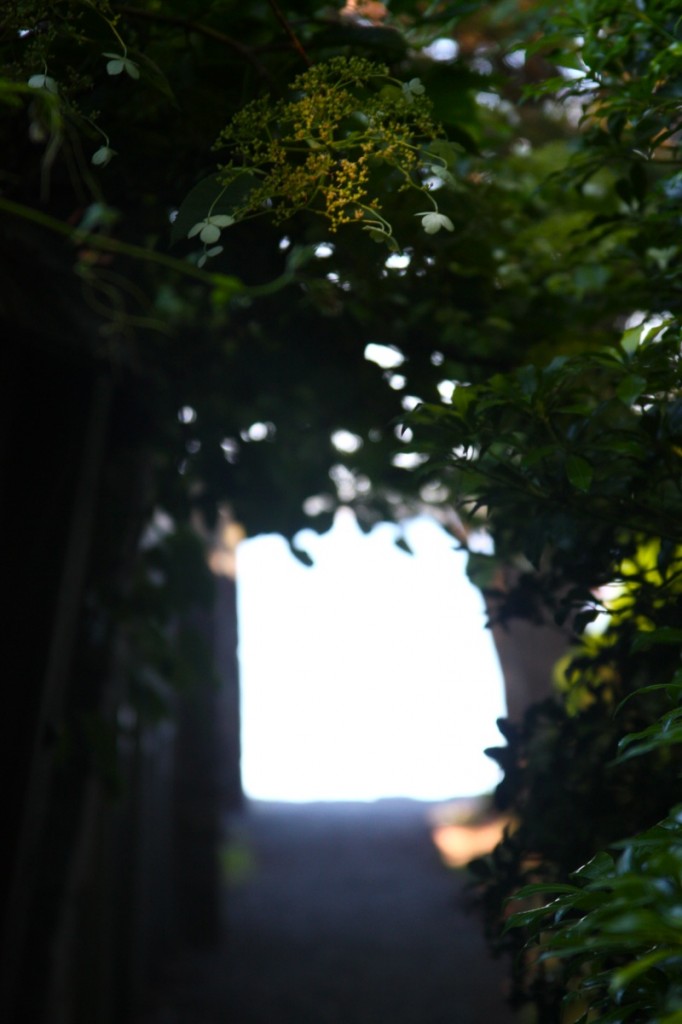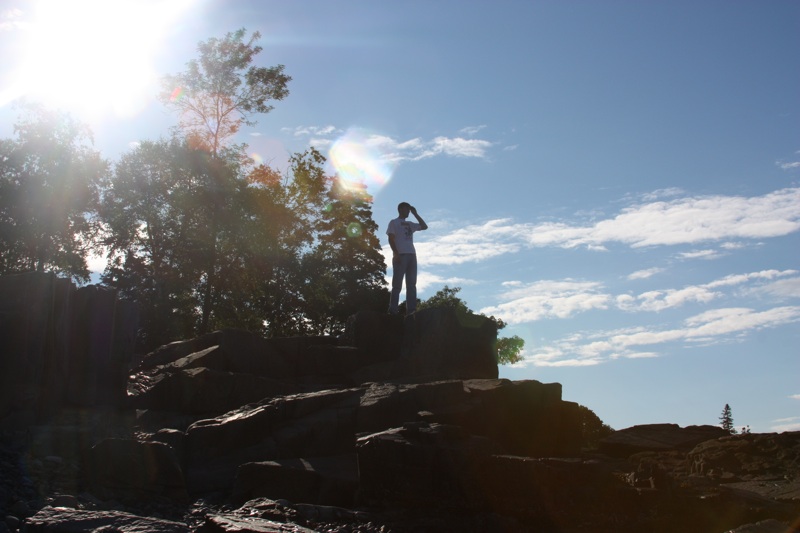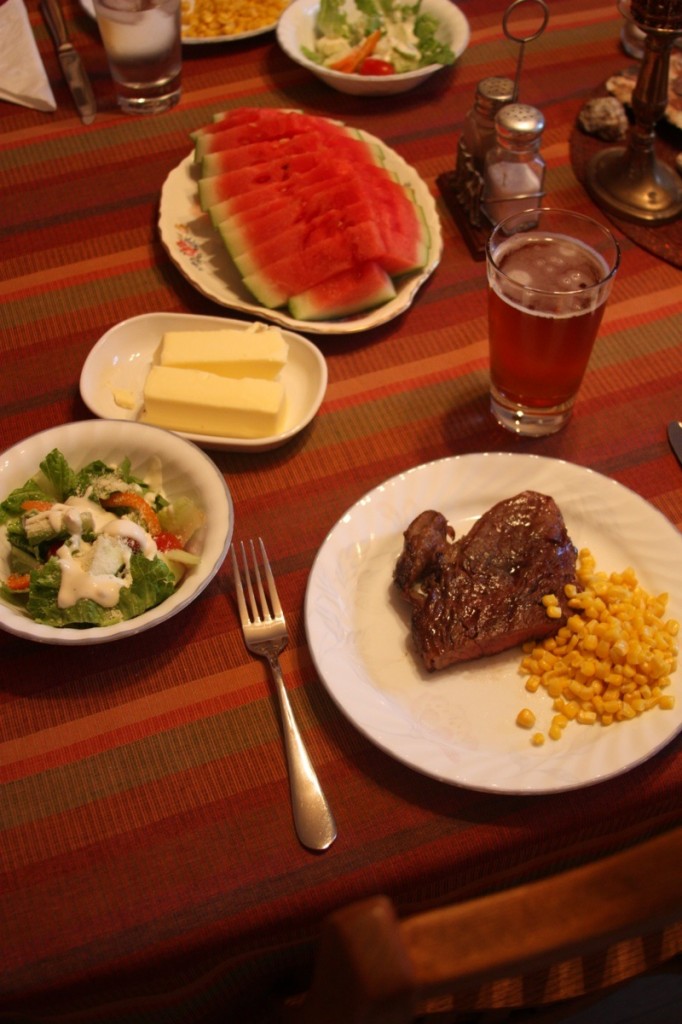 a perfect summer supper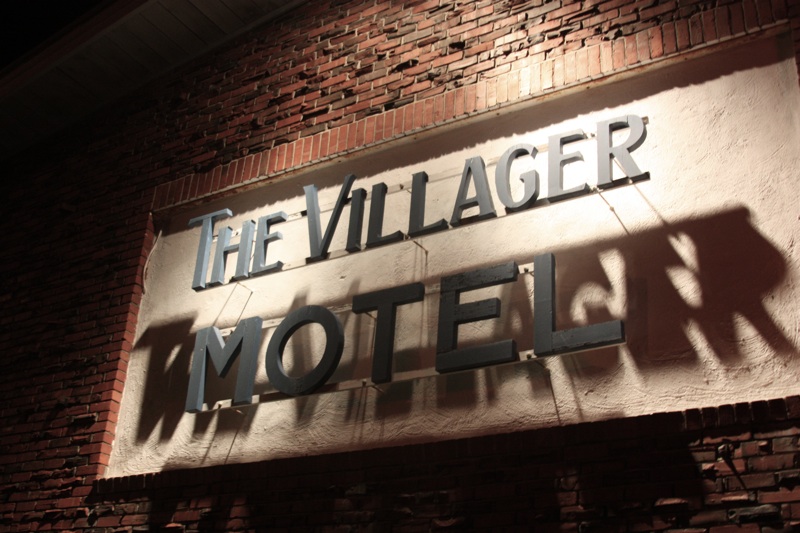 AAAh, waking up this morning was so perfect. The cool mornings here are extremely refreshing in comparison to muggy hot tri-state temperatures. There is also something so perfect about the humidity here. It's doing great things for my skin and my hair . This would be our last day in Maine, so we wanted to make the most of it. I also wanted to really head into Acadia National Park and show Joe some of my favorites places to go.
First stop was Sand Beach. The only real "beachy" feel in the park, paired with water that is basically freezing, about 45 degrees. The hike we took to reach the beach was long and we were sweating, Joe said he was going to jump right into the ocean. I just looked at him. He didn't believe me how cold it was. One foot in this water and your entire body will immediately cool down. I lived in Bar Harbor for an entire summer when I was in my teens and I think I only really went "under" in the water here twice, it's that cold. After Sand Beach we headed to Thunder Hole. My favorite. Thunder Hole is a natural formation of rocks where the ocean water spills into and creates a loud "thunder" boom and a huge rush of water. We had a meek day to visit Thunder Hole. Water was hardly even making a splash.
We were feeling malnourished and tired so we hiked back. We saw an old couple pull up in their camper, slowly fetch their folding chairs from the inside and carefully walked onto the cliffs. The woman stayed near the top and the old man made his way so slowly down near the edge. It's such a beautiful view, and they both sat separately, eating their sandwiches. Joe and I watched the whole thing, it was that adorable. I love cute old couples, maybe a bit too much.
Once back in town, we stopped at a place around the corner and had a few appetizers and beers. Got tired, went back to the house and took a nap. We had reservations that evening a downtown restaurant, Gaylen's. They have a covered porch with three or four tables set up, I'd recommend a reservation for one of these tables, around sunset. The food was fresh and delicious and the service was impressive. My Mom joined us and we shared a bottle of white wine. Walked home, hung out, had one final hang session.


1. My Mom & Aunt dancing as we pulled out of the driveway
2. Cooling off in the ocean. Aaah so refreshing
3. Sand Beach
4. Joe is a daredevil and decided to climb down the cliff. dislike.
5. I did not change coloring of this picture. How refreshing is this picture?
6. The old couple
7. Sand Beach from the road above.

1 & 2. Thunder Hole. Not moving, as you can see.
3. How beautiful and green is Maine.
4. Bar Harbor Ale / Shipwreck Brewing
5. My beautiful Mother enjoying Bar Harbor and Gaylen's porch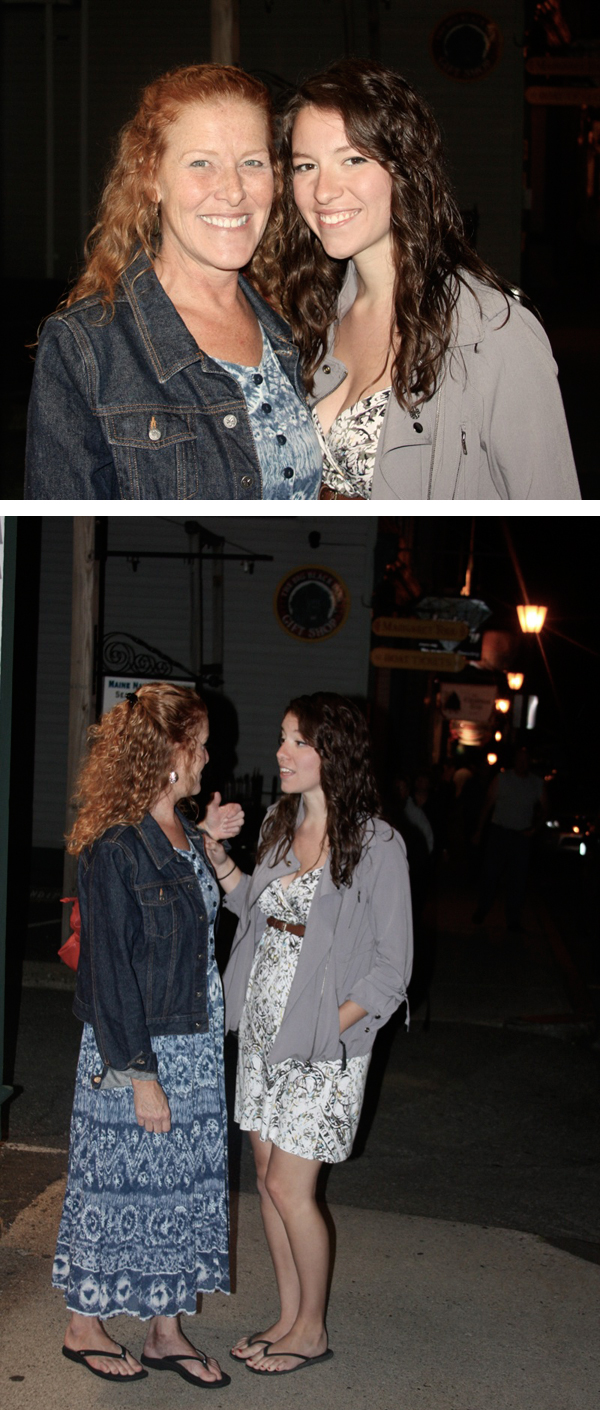 [ my mom and I hanging out on Main Street after dinner ]

Next on our agenda? Renting a car from Enterprise and heading to Boston to visit some of my favorite girls in the world.