It is time to share the story of my hutch. Which wasn't always my hutch. First, it belonged to my Great Grandmother, in her home in Elizabeth NJ. Then it was passed on to my Nana, then she passed it on to my Mom (it was in our kitchen growing up), and she eventually passed it on to me, when I moved to my second apartment in Philly.
It eventually came to Brooklyn with Joe and I. It didn't fit up our first apartment steps (we found this out the hard way ..of course) – so it went back to be stored at my dad's for a year.. when we moved into our second apartment, the hutch fit through the door… hooray!
After all these movings and all these different owners and locations, the hutch had been worn and torn. Something banged into one of the doors when we moved out of New York, so we had shattered glass on one of the doors, and the sides were scratched and damaged from tape and trucks and years of use.
It's solid oak, with beautiful details. We got both of the doors re-glassed at Toms River Glass ($37.00) – and then got to work! I purchased a quart of a high quality Benjamin Moore paint, in a pearl finish ($20.00) – washed the entire hutch down with soapy water, let it dry, sanded it, wiped again, let it dry, and then got to painting.
The doors came off the bottom portion (I spray painted the hinges black) – I decided to leave some of the original details raw and natural. This piece has such special corners and curves that I couldn't bare to sand them! .. I also left the knobs original, because they were so worn in from the hands of my family. They needed to stay that way.
While I was at it, I also dragged an old telephone table out and quickly sanded and painted that the same color. It needed a new life desperately that I almost didn't want to include the photo of it because its so ragged looking! How did I let that thing hang in my home for so long!?
There was a LOT of cutting in, so this job took me an entire day, into dusk. I listened to the majority of the first Serial podcast. I am so pleased with the way it turned out. My last desire is to go back to the glass place and get three pieces of mirror to affix to the back of the interior of the hutch. I thought about painting it a light pink or a white, but I just think mirror would complete this piece.
What do you think!?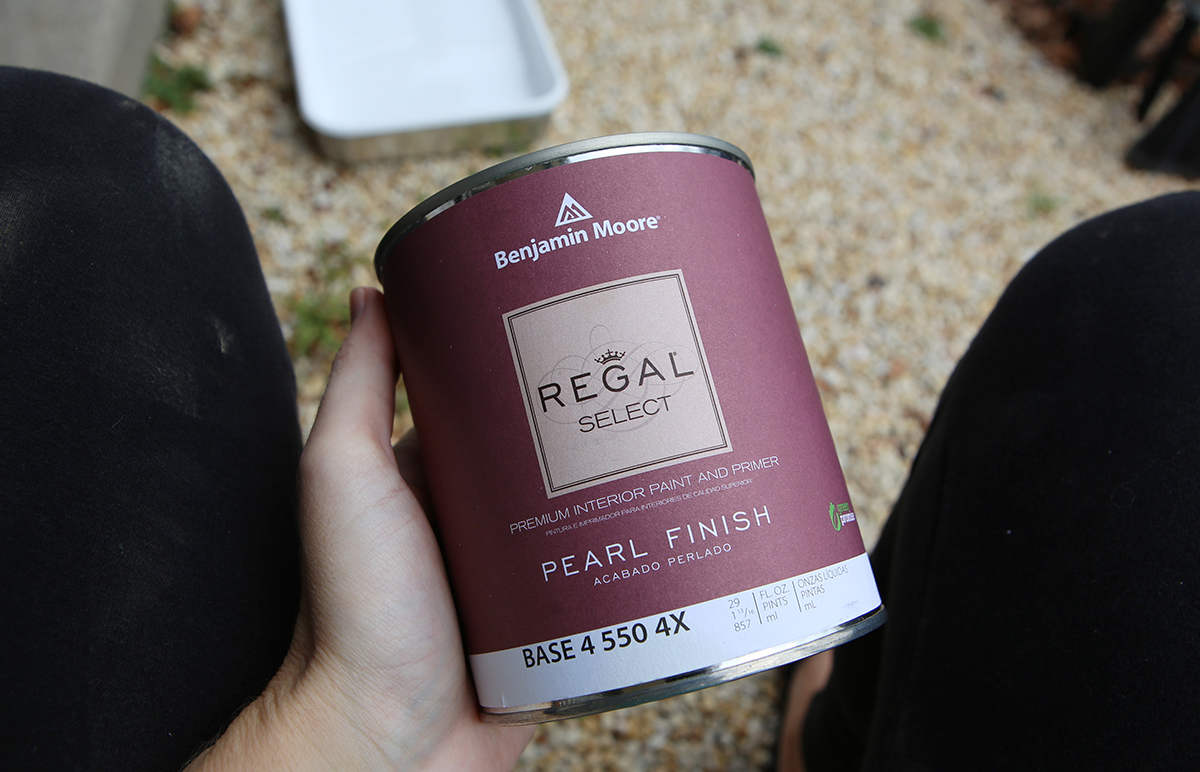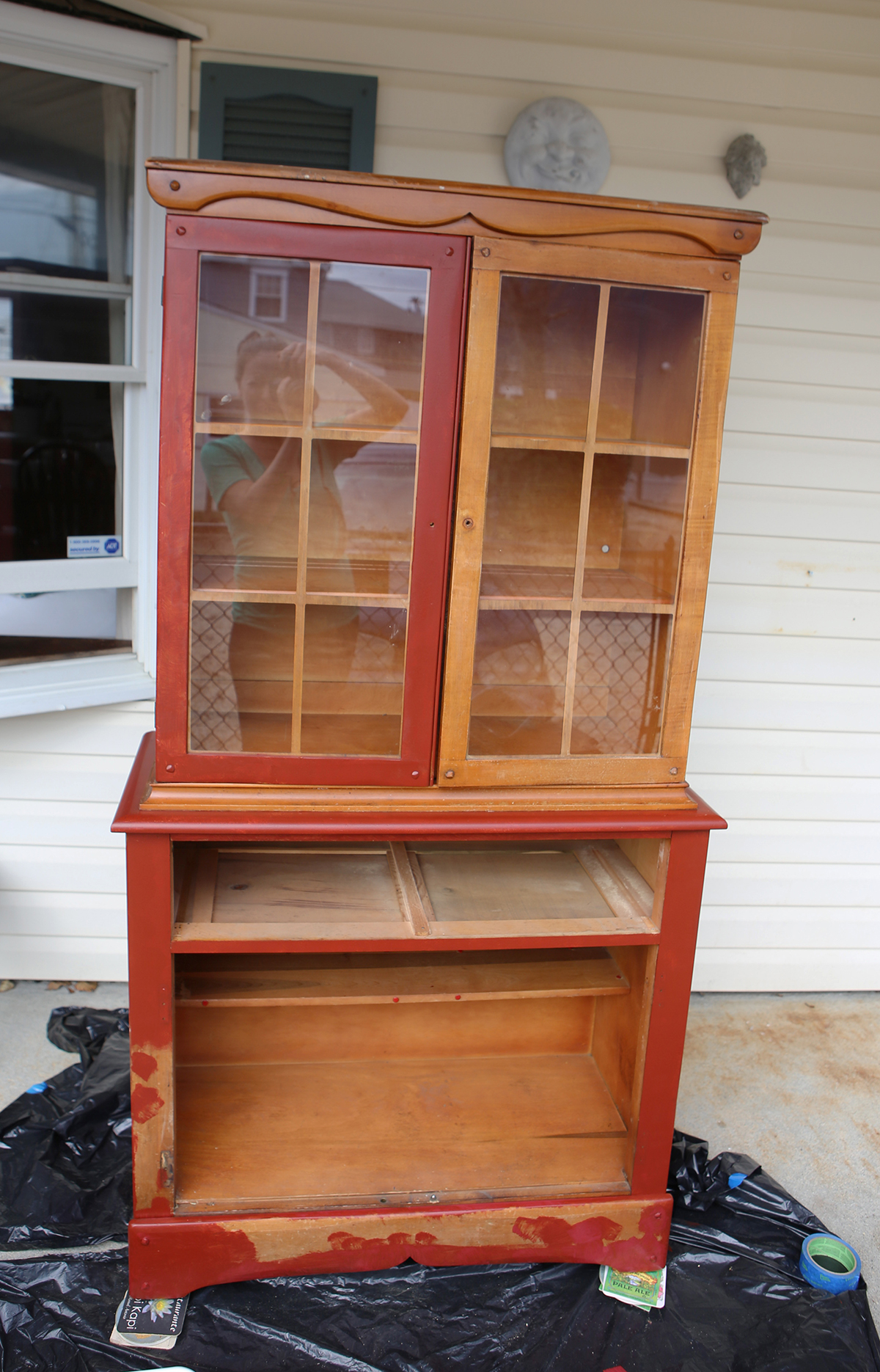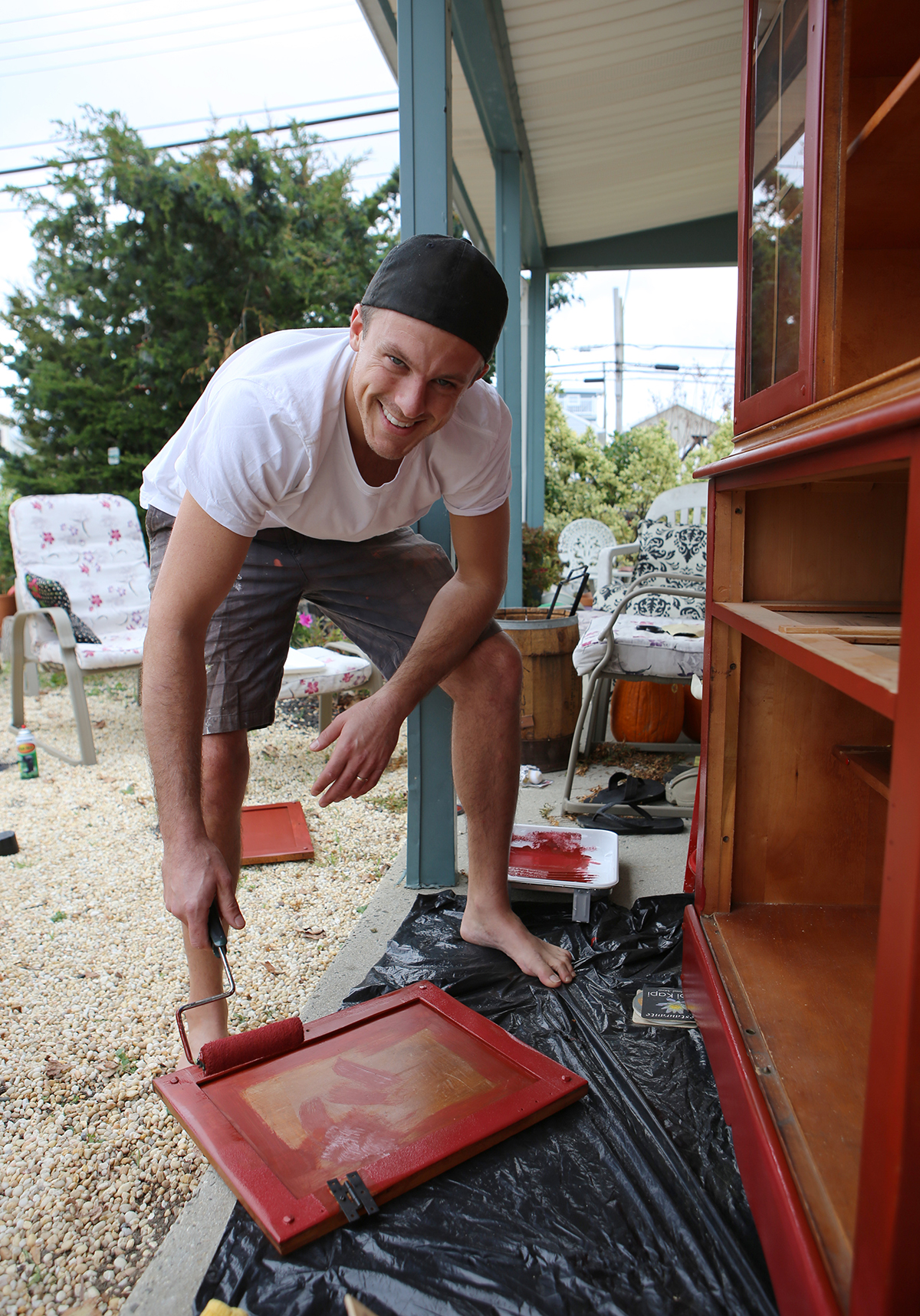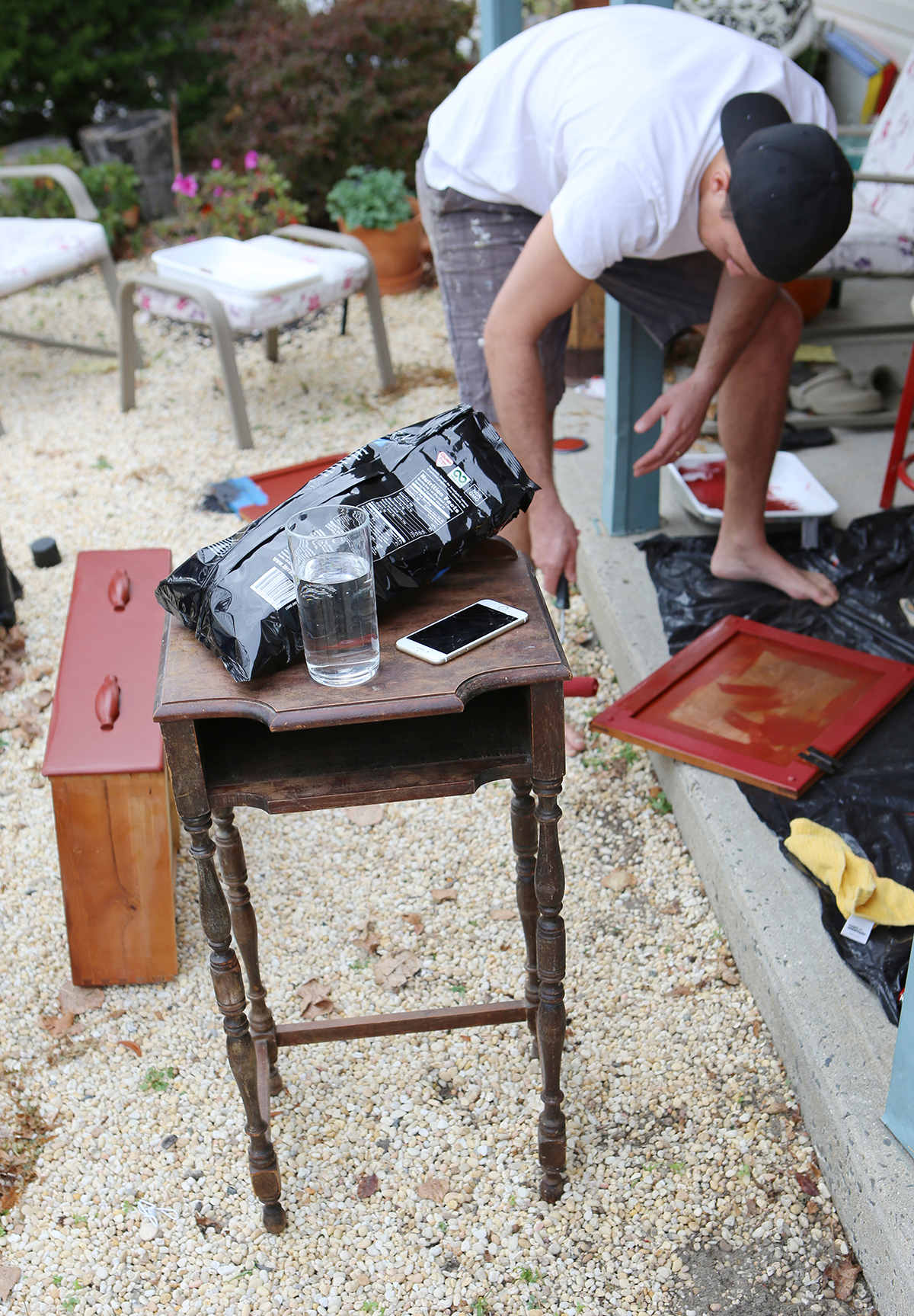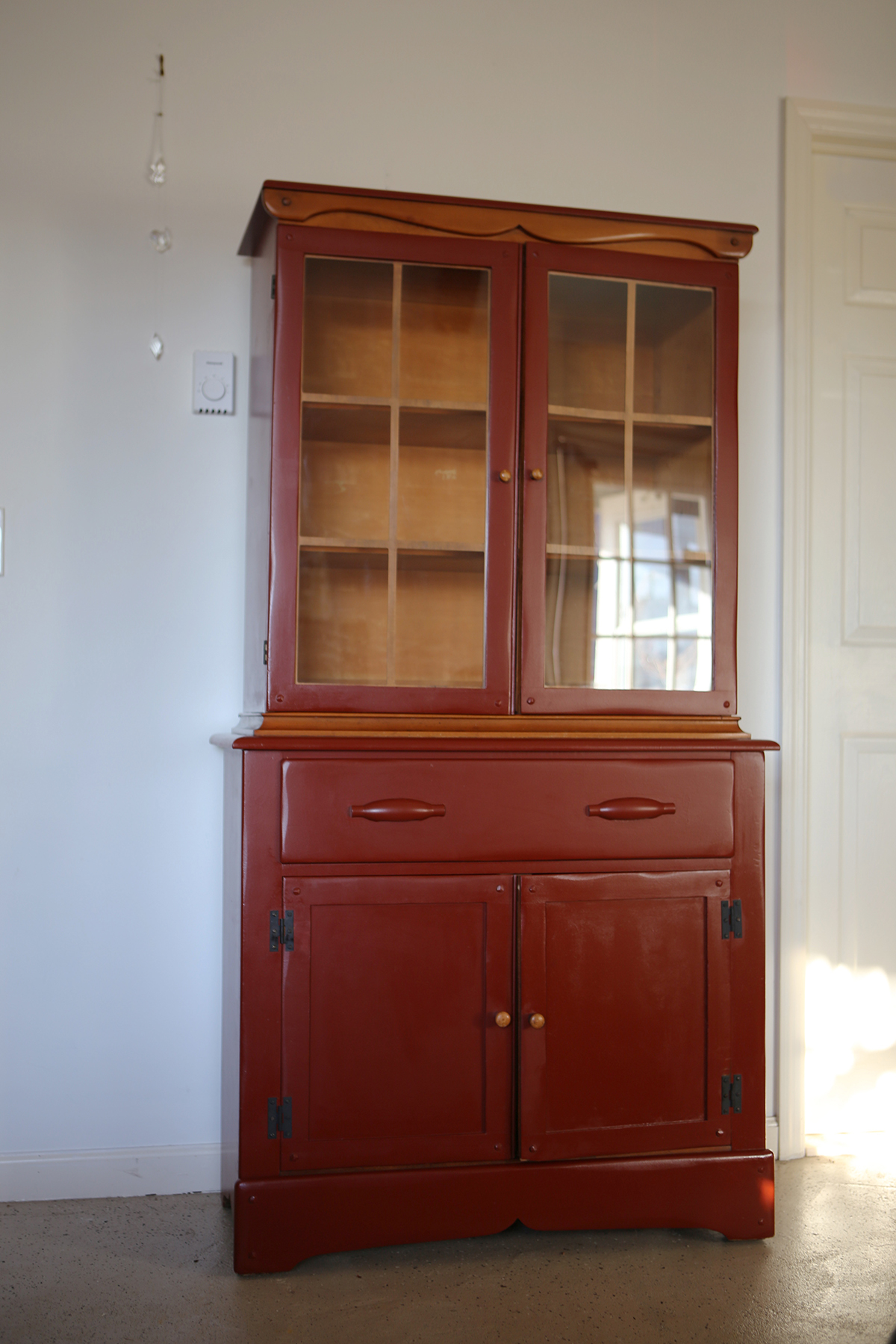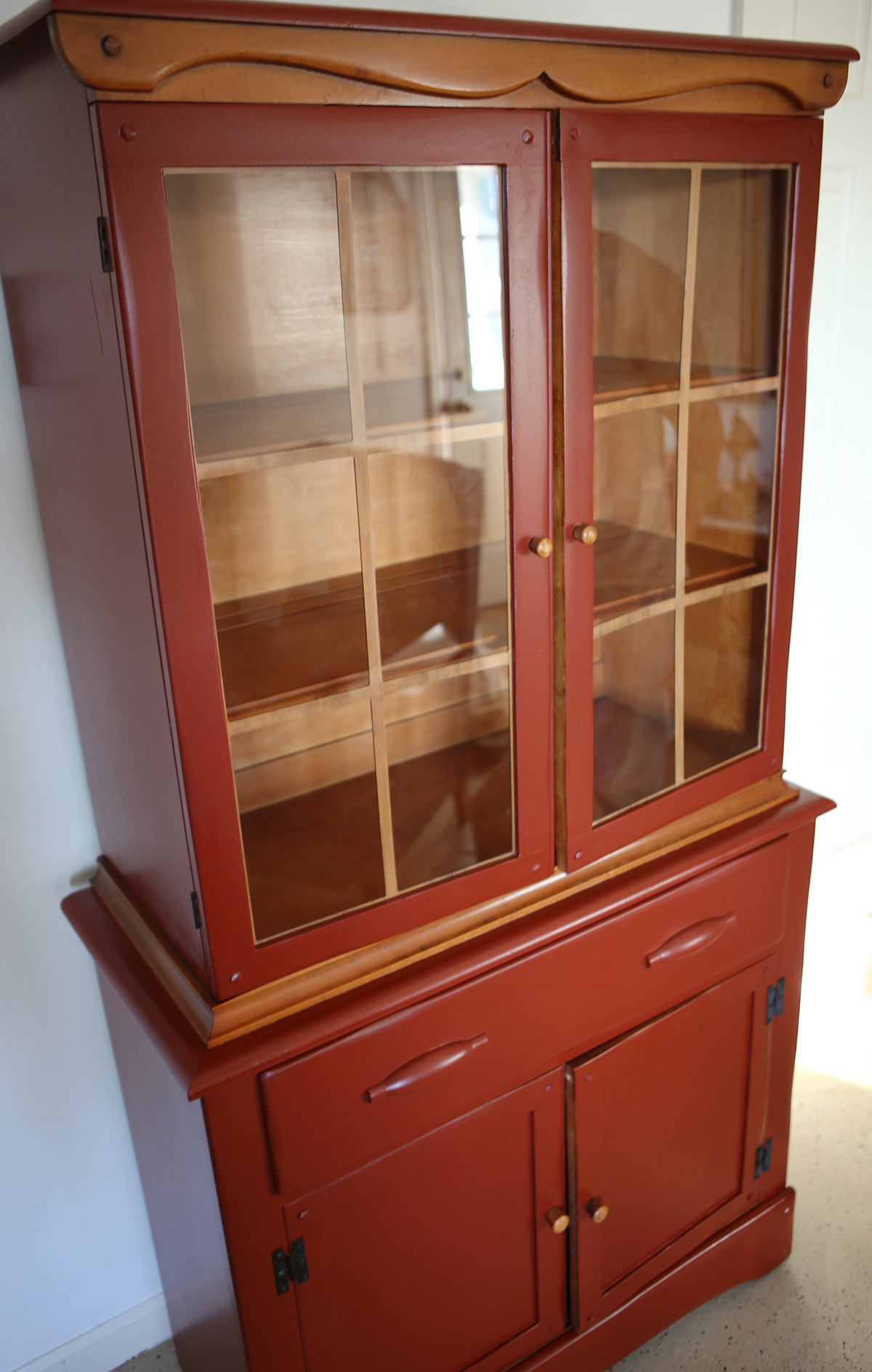 Update – Here are some photos of how it looks currently. See how dark? I need mirrors to reflect all the light. Also, check out that telephone table, upgrade – eh?